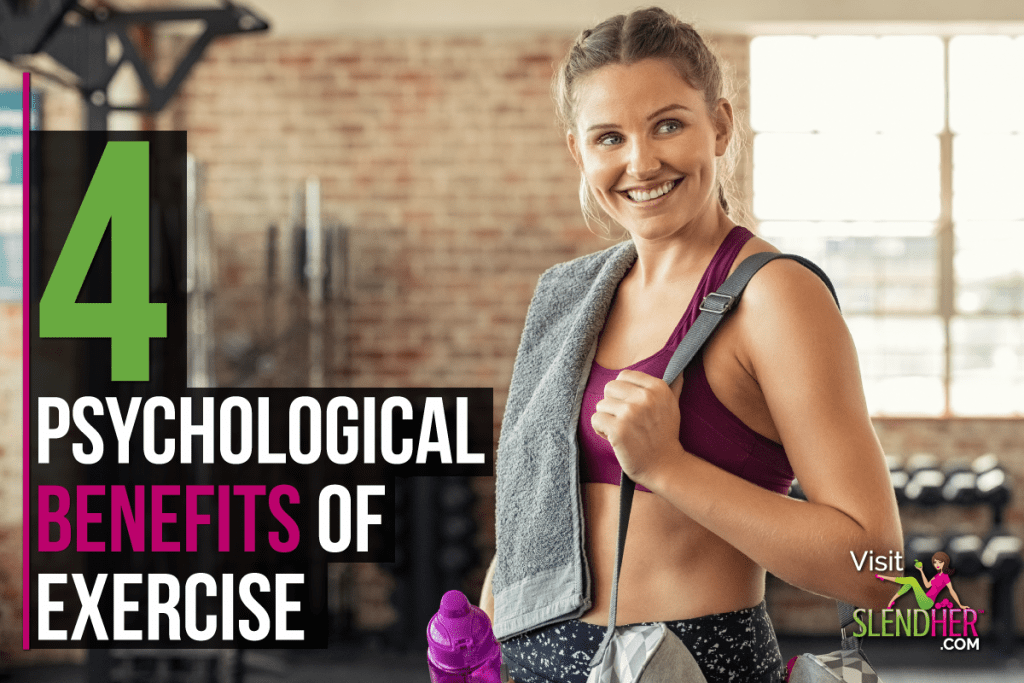 Exercise is often associated with getting fit, losing weight, building stamina and strength, and improving health. One element often overlooked is the psychological benefits of exercise. The importance of mental health is being recognized as many of us are becoming exhausted and overwhelmed with our never ending to-do lists. 
You know exercise is good for your body, but do you know it is good for your brain, too? Exercise is incredibly effective in dealing with depression, anxiety, stress and mental exhaustion. 
Here are 4 psychological benefits of exercise that can help build overall wellbeing for your body.
1. Lifts Your Mood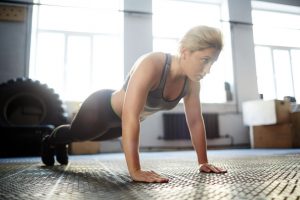 Exercise is a fantastic tool for helping to boost the brain and lift your mood. While you might not feel like exercising at first, as soon as you start and after you finish you will have a big boost of feel good hormones running through your mind and body. 
James Blumenthal, PhD, a clinical psychologist at Duke University, explored the mood-exercise connection through a series of randomized controlled trials. In one such study, he and his colleagues assigned sedentary adults with major depressive disorder to one of four groups: supervised exercise, home-based exercise, antidepressant therapy or a placebo pill. After four months of treatment, Blumenthal found, patients in the exercise and antidepressant groups had higher rates of remission than did the patients on the placebo. Exercise, he concluded, was generally comparable to antidepressants for patients with major depressive disorder (Psychosomatic Medicine, 2007). – American Psychological Association
There is no doubt then exercise leaves you feeling happy. Give it a go and see for yourself how your mood is lifted post-workout!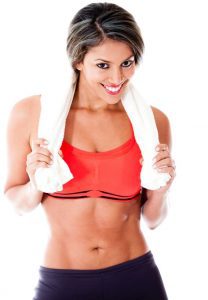 2. Reduces Stress
Exercise can help reduce stress, however, it depends on the type of exercise and what else is happening in your life. For example: if you live a fast-paced busy life, then doing yoga can help to calm your mind and help reduce stress. Whereas if you add in a high intensity fast paced workout, it might be too much for your system and cause more stress to your body.
When you commit to exercising regularly this will help you to build a strong mindset with moving your body. This can help your mental health to cope with any stressors and be ready to handle what life throws your way.
Aerobic exercises, including jogging, swimming, cycling, walking, gardening, and dancing, have been proved to reduce anxiety and depression. – Exercise for Mental Health, PubMed
It has been shown that regular exercise can help with lowering depression.
There is evidence to suggest that the addition of cognitive-behavioral therapies, specifically exercise, can improve treatment outcomes for many patients. Exercise is a behavioral intervention that has shown great promise in alleviating symptoms of depression. – The Benefits of Exercise for the Clinically Depressed, PubMed
3. Boosts Your Confidence
Exercise can help many aspects of boosting self-confidence. Noticeable physical benefits from losing body fat, building muscle, and increasing muscle tone, as well as performance benefits such as strength, speed, stamina, endurance, flexibility, balance, and co-ordination all help to boost your self-esteem.
Whatever your reason to exercise, when you see and feel those results it helps boost your confidence and makes you feel good. This goes in line with lifting your mood and reaching stress as you feel good about the time you dedicate to exercise and have a good sense of accomplishment for your effort.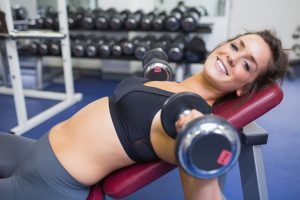 4. Gives You Energy
It might sound strange that exercise will give you energy as you might think you would be exhausted after exercising, however it is the opposite. Doing exercise regularly will help to increase your heart rate, blood flow and oxygen which will have positive effects on your energy. 
When you eat enough food to give you energy and do exercise regularly you will increase the energy in your body. Having energy will have a huge psychological benefit as this will help to make you feel good, lift your mood and increase the "happy hormones". 
What exercise do you like to do to boost your mood?