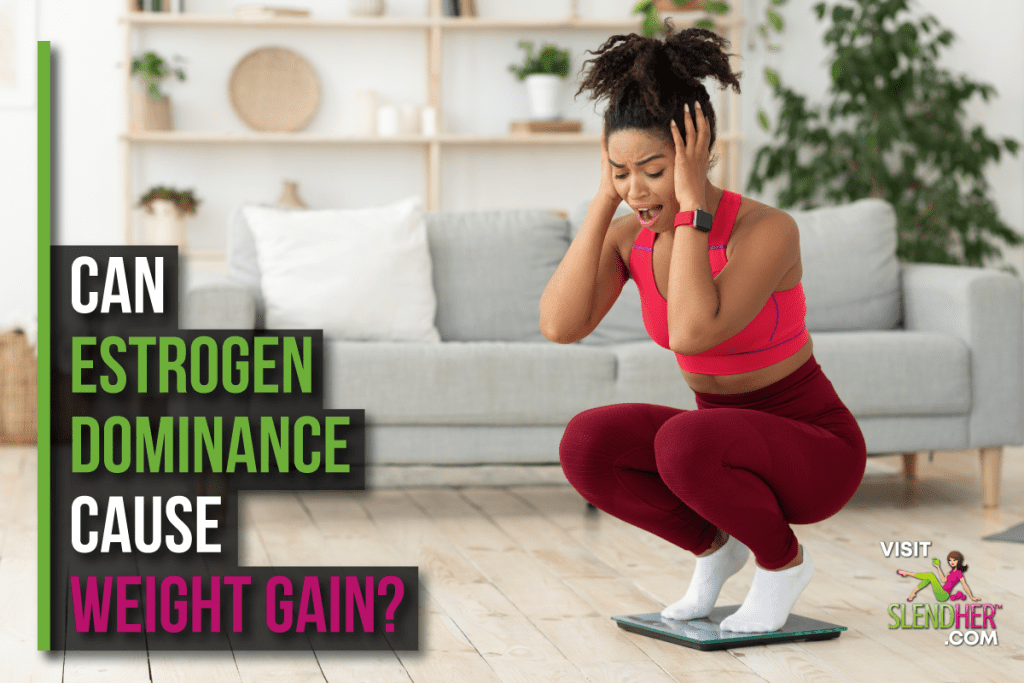 Let's admit it ladies! Now that we've been talking about estrogen dominance, we're left with one lingering question: "Does estrogen dominance cause weight gain?" And wanting an answer to that is more than okay. Because sometimes when we can't fit into anything other than our sweatpants, we feel like our world is falling apart – regardless of whether we're dealing with estrogen dominance.
Which Comes First, Estrogen Dominance or Weight Gain?
Which came first, the chicken or the egg? Who really knows, right?
It's the same kind of answer that we get when we ask, "Do we suffer from estrogen dominance because we've gained weight? Or do we gain weight because we're suffering from estrogen dominance?"
In our previous post on the 15 Signs of Estrogen Dominance, we listed excess body fat as one cause of estrogen dominance. And in a follow up article, we noted that weight gain is a sign of estrogen dominance.
Honestly, both statements ring true. Weight gain can either cause or result from estrogen dominance.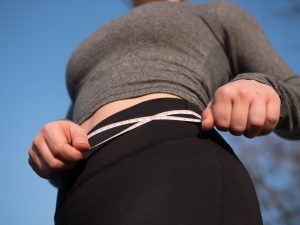 Let's take a closer look at the link between estrogen dominance and weight.
How Carrying Excess Weight Can Lead to Estrogen Dominance
As you may have heard, eating a diet of processed foods and added sugars can make you gain weight and excess weight can amp up your estrogen levels.
Fat tissue then soaks up and stores the estrogen that's circulating through the blood. As this happens, your body doesn't stop producing estrogen just because it's stored in your fat cells.
Fat cells then produce more estrogen. More specifically, women with body fat that is greater than 28% of their total weight produce more estrogen. Furthermore, the estrogen that's stored in fat cells connects with other hormones to make even more estrogen. So, the more fat cells you have, the more estrogen you make.
The cycle continues.
Before you know it there's a whole lot of estrogen circulating through your system. Unfortunately, our bodies can only metabolize so much estrogen. Eventually, liver function declines when a person is carrying excess weight and it has trouble processing estrogen.
How Estrogen Dominance Can Lead to Weight Gain
Excess estrogen causes your body to store fat. So, the cycle continues. As a reminder, signs of estrogen dominance include:
Weight gain
Difficulty losing weight
Fluid retention
Oof, right?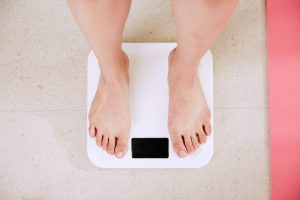 But there's more.
The more estrogen you have in your body, the slower your metabolism. A slowed metabolism is a known cause of weight gain.
Furthermore, tissues in your abdomen start to retain water when your body is retaining estrogen. Even though it's just water weight, it makes you look and feel bloated. Hello sweatpants!
Estrogen dominance sparks insulin release, which makes you feel hungry and determined to eat something sweet. And we all know what happens after eating too many sweets.
The cycle of weight gain will continue if you don't take steps to take control of estrogen dominance and find our hormonal balance.
How to Tame Estrogen Dominance and Regain Balance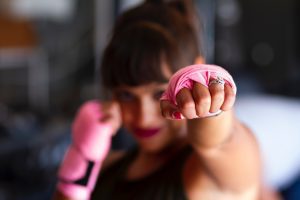 Honestly, the way that the estrogen dominance and weight gain started is much less important than the way you bring the situation to an end and get back to looking and feeling like your old self.
So, here's a quick recap of steps you can take to get a handle on your estrogen.
Summary
Estrogen dominance and weight gain are inextricably linked. Excess fat stores induce the production of estrogen and excess estrogen in the body increases the storage of fat. Taking steps to manage estrogen dominance and maintain a healthy weight are both key in fighting weight gain.