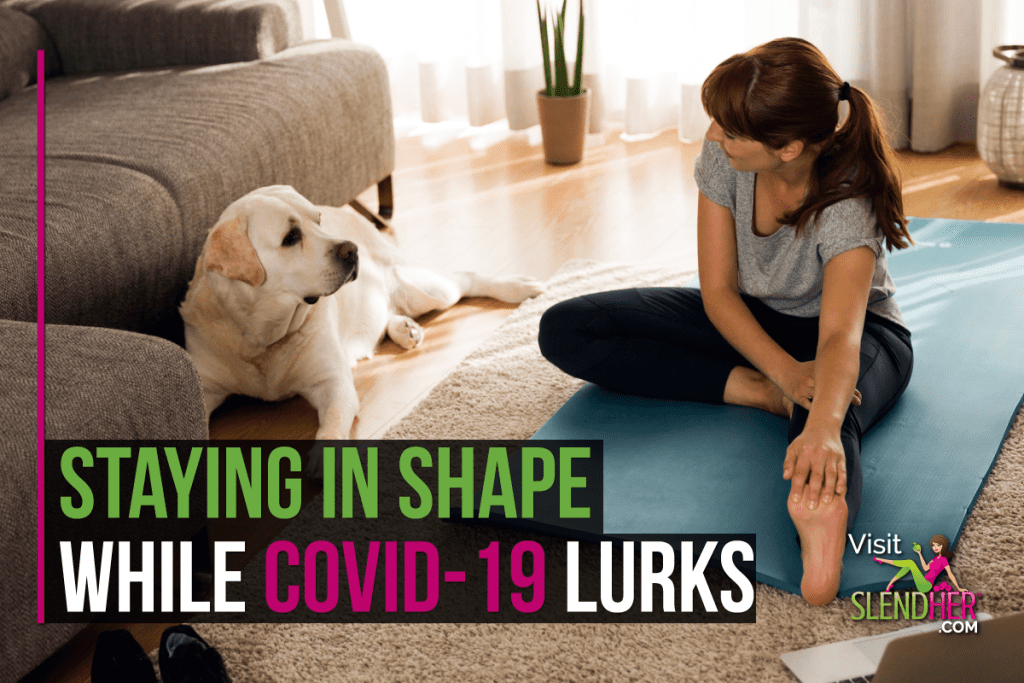 Are you worried about how to keep fit whilst staying indoors during the coronavirus outbreak? Do not worry, we have your back to help you put a plan together to keep active in the comfort of your own home.
With the global health crisis we have been thrown into a whirlwind and are being advised to stay home. Maybe you loved that initial idea of being able to stay in your pjs all day, but now the reality is kicking in that you can't get to the gym or your favourite fitness class with your friends.
Stay calm, you are going to be ok. Fortunately we live in a world with the internet which has a massive amount of ideas on exercise plans and workout programmes at your fingertips. In this article we will look at two top tips to help you stay in shape while COVID-19 lurks.
If you are getting anxious thinking you will become lazy, get fat, and undo all the hard work you've done at the gym, then you need to realise that's just your mind talking to you. Therefore, if you think that will happen, think what else you can do whilst at home. You can stay healthy, fit and strong!
The most important thing to remember is you can control what you eat and do no matter your circumstances. 
Two Top Tips During the COVID-19

1. Nutrition
Focus on your nutrition! It is so easy to throw all the healthy eating away to just sit on your bum, eat crisps and ice cream and watch Netflix all day. Sounds fun right? It might be nice for one day, but doing that for the foreseeable future is not going to do your mind or body any good. Take responsibility for your health and choose healthy foods to keep your mind and body energised and strong during this challenging time. 

2. Move Your Body
As above, it can be super easy to just decide to rest and put your feet up for a movie marathon day (every day). This is something to enjoy occasionally, however doing this long term will make you feel sluggish, less energised, unmotivated, and give a general feeling of gloom especially when stuck indoors for long periods of time. 
Moving your body when staying at home will help you:
Feel in control of your life
Energised
Improved mood
Strong mindset
Feel free in your body
Keep you fit
Help you be healthy
It might feel daunting and overwhelming to stick to a routine, especially if you have children around. The best tip is to create a plan and stick with that routine. Get out your calendar and put in the days and times when you will move your body, even with the kids running around your feet.
Here are workout routines you can do at home:
7 Restorative Yoga Poses to Help Relax Your Mind
Strength Training at Home: How to Get Started
22 Cardiovascular Exercise Samples for Bodyweight Workouts
5 HIIT Workouts for Women to Get You Fit!
No Equipment Workout for Women: Part 3
If you are allowed out of the house during the coronavirus crisis (depending on your country and location) but are limited to where you can go and how often, you might still be able to go for a walk, run or cycle once a day. 
Remember, you will be ok. It is easy to stay in shape during this time.  All it requires is for you to take control of your mind and be in full responsibility for what you eat and how you move every day. 
Starting your day with gratitude is a powerful way to help your mindset be strong during this phase of life. Check out How to Show Gratitude Every Day.