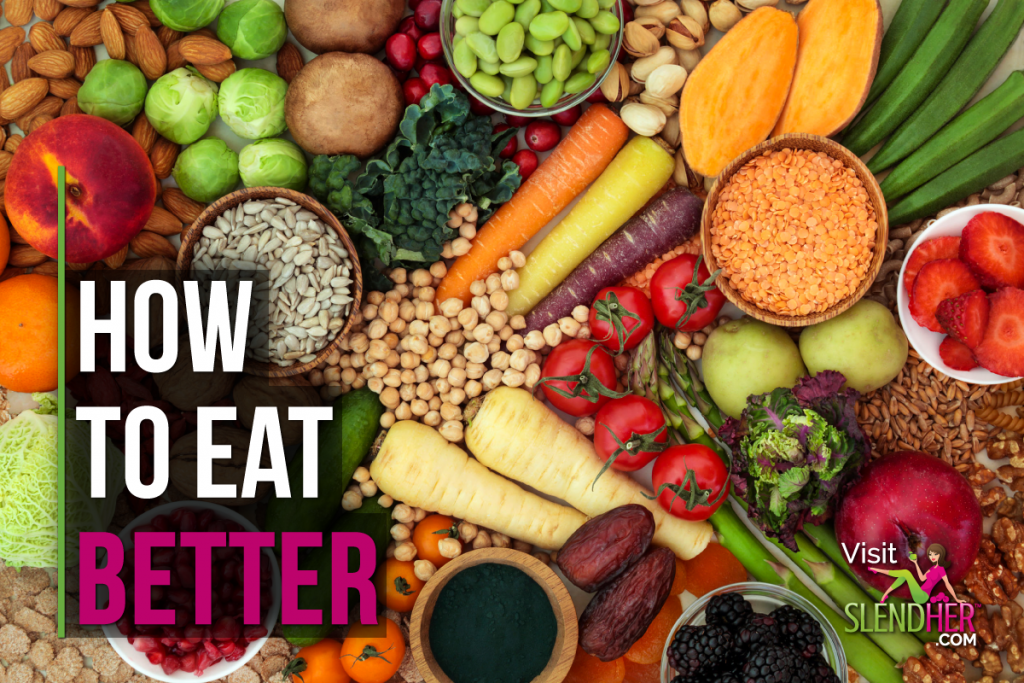 Ever wonder how you can start eating healthy food everyday? There is no single meal plan that works for everyone. The best way to start eating better is the one that will you stick to for the long term. It is the method that you want to do consistently week after week, month after month, year upon year.
How to Start Eating Better

The first place to start is to get clear on your why. Why do you want to start eating healthy food every day? What do you want to achieve by eating better? How do you want to feel every day?
Stop following someone else's set diet plan, and start putting together a strategy that focuses on you. The more you focus on your goals, your results and how you want to feel, the easier it will be to eat in a way that suits your taste buds, lifestyle, budget and satisfaction.
Focus on what you want and start eating in a way that gives those results.
Below are some top tips to help you start putting your own method for eating healthier to set you up for long term success.
1. Eating Mindfully
This step is the greatest tool that will ultimately give you the results you want for your health and fitness goals. When you learn to listen to your body and feed it what it needs, your mind and body will be satisfied, satiated and filled with nourishment. It might feel alien at first after years of ignoring your body's signals when following diet plans, cutting calories, counting macronutrients, and depriving your body of carbohydrates. However, to get out of your current habits you need to step out of your comfort zone and do it differently to get to where you want to be for the long term.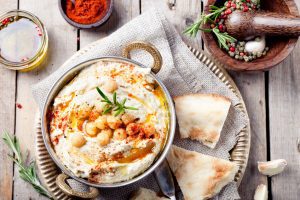 Eating mindfully will help you build confidence, be relaxed with your body, feel empowered, be responsible for your actions, and help you realise you are a powerful human who can get results and feel amazing for the long term.
To get started with eating mindfully, focus on what foods appeal to you and cover the bases of being nutritious and exciting to eat. When you eat at a meal time, be present and eat until fully satisfied. Do not eat until stuffed and feel too uncomfortable to leave the table, or only eating until you think you should and end up being hungry one hour later. The focus is to eat until you feel fully done, fully satisfied and ready to move on from meal time and do something else in your day for a few hours before the next meal.
2. Pay Attention
Learn to pay attention to your body. This goes in line with the eating mindfully tip above. When you eat pay attention to how your stomach feels during the meal, and afterwards. Pay attention to your digestion – bloated, constipated, gassy, light in the stomach? Pay attention to your energy throughout the day, your mood, how satisfied and satiated you feel from a meal, and what your sleep is like every night. The more you pay attention to these factors, the easier it will become to notice what foods make your mind and body feel good, and what foods do not help you to feel your best.
Once you take note of these foods, focus on eating the foods that give you energy, great digestion, a balanced mood, help you feel satiated and give you a good nights sleep.
3. Eat Wholefoods
Finally, when putting your own meal plan together, focus on eating wholefoods. This doesn't mean labeling foods as good or bad, healthy or unhealthy, and demonising specific foods. The key is to have a healthy mindset and relationship with food so that you learn to nourish your body every day and understand what foods make you feel your best. In saying that, a big percentage of the food you eat should be foods that nourish your mind and body as they will help to give you energy, boost your mood, give glowing healthy skin, good digestion, great sleep and help you feel satisfied with food.
Wholefoods include:
Carbohydrates such as fruits, vegetables, legumes, grains (ie oats and rice), sweet potatoes, white potatoes, pasta (wholewheat and gluten free)
Fats such as nuts, seeds, avocado, nut and seed butters (ie tahini)
Protein such as unprocessed meats, chickpeas, quinoa, chia seeds, plant-based protein powder
Focus on most of your meals being wholefoods – foods that are filled with nutrition to give you plenty of vitamins and minerals to support optimal wellbeing. Also, allow yourself to have foods that are less nutrient dense as they are good for your soul too!
Learning to eat for fuel and enjoyment will help you thrive, and this is going to be your best diet that actually works!