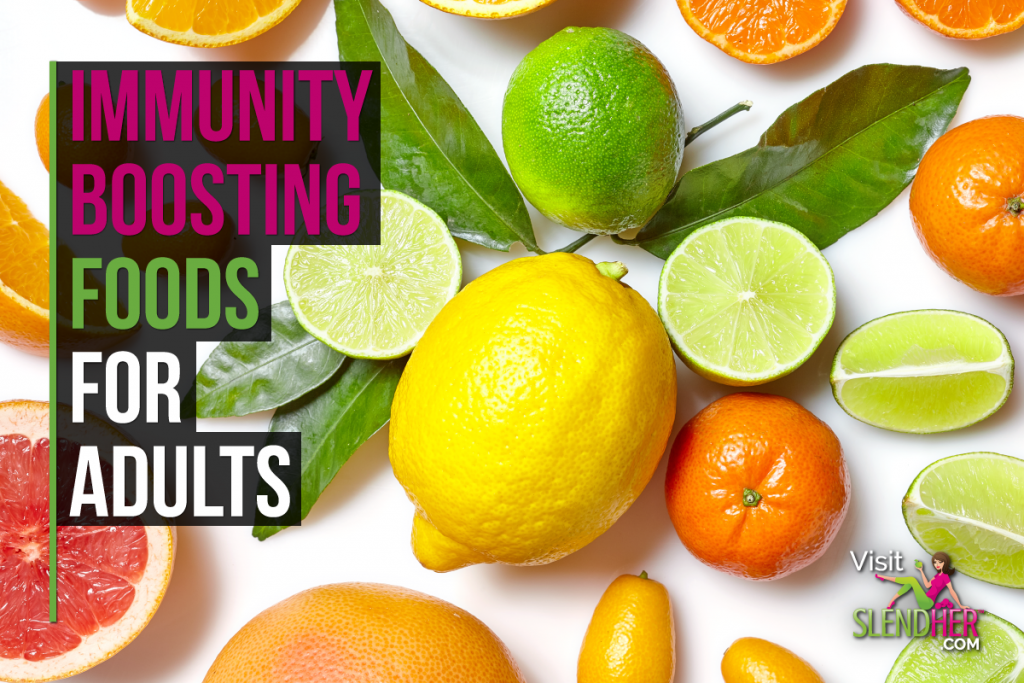 Keeping the immune system healthy and strong is important for overall health. Understanding the importance of nutrition and what foods can be eaten to help build an optimal immune system is beneficial in taking responsibility for your health.
The Immune System
The purpose of the immune system is to defend your body against unhealthy attacks from the world around you. It is responsible for fighting foreign invaders to the body, such as bacteria and viruses, and is in charge of destroying cells in the body that can become cancerous. 
Our immune system is essential for our survival. Without an immune system, our bodies would be open to attack from bacteria, viruses, parasites, and more. It is our immune system that keeps us healthy as we drift through a sea of pathogens. – Medical News Today
The immune system consists of organs, cells, tissues and proteins. They work together to help fight off pathogens to prevent infections and diseases in the body. When the immune system comes into contact with a pathogen, it triggers an immune response. The immune system releases antibodies, which attach to antigens on the pathogens and help to kill them.
Nutrition is a key component in helping build a healthy body, therefore can specific foods help to boost immunity?
Here we will discover immunity boosting foods for adults to help build a strong healthy immune system. 
Immunity Boosting Foods
1. Citrus Fruits
Many people know that citrus fruits are a go-to for helping fight off a cold. That's because they are packed with vitamin C, which helps build healthy immunity. Example citrus fruits include: oranges, lemons, limes, satsumas, clementines, tangerines and grapefruit.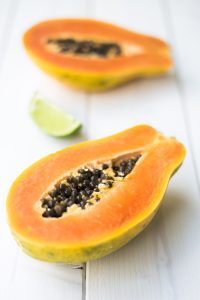 2. Papaya
This exotic fruit is high in vitamin C (higher than oranges) which makes it a remarkable food for boosting immunity. It includes vitamin A which is also important for the proper function of a healthy immune system. Papaya contains papain which is a protein-digesting enzyme, this enzyme can help lower inflammation in the body. Alongside this enzyme, vitamin C is great for reducing inflammation, which makes these nutrients excellent for protecting the body from any potential infections that will inflame the body during an illness. 
3. Bell Peppers
Another food high in vitamin C, bell peppers are a fantastic source of nutrition to protect the body. Bell peppers are high in antioxidants making them a smart choice when it comes to making meals. Add peppers to salads, stir frys, vegetable curries, and as veggie sticks dipped into hummus.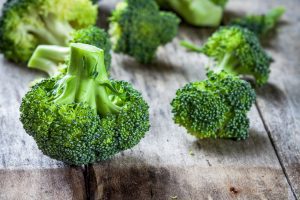 4. Broccoli
This healthy popular vegetable is high in vitamin C and vitamin K. Surprisingly, lots of vegetables are high in vitamin C. Broccoli is high in vitamins, minerals, and phytonutrients which all contribute to antioxidant benefits from a food. It has an impressive profile with top sources of folate, chromium, fibre, zine and selenium. This is one impressive vegetable to add to daily dinners to boost immunity!
5. Strawberries
Alongside vitamin C, strawberries provide a high amounts of polyphenols, antioxidants and anti-inflammatory benefits. This sweet gem of a fruit includes flavonoids, phenolic acids, lignans, tannins, and stilbenes. Each of these categories of polyphenols contain an enormous variety of antioxidants which helps to build a strong immune system and keep the body healthy. 
Current evidence indicates that the consumption of strawberries, a natural source of a wide range of nutritive and bioactive compounds, is associated with the prevention and improvement of chronic-degenerative diseases. – PubMed
A balanced diet of wholefoods including a variety of fruits and vegetables is going to help build a solid base for building optimal immunity in the body. Fruits and vegetables have a vast amount of nutrients that can help fight off illnesses and protect the body from pathogens. Eat the rainbow and make that dinner plate colourful!