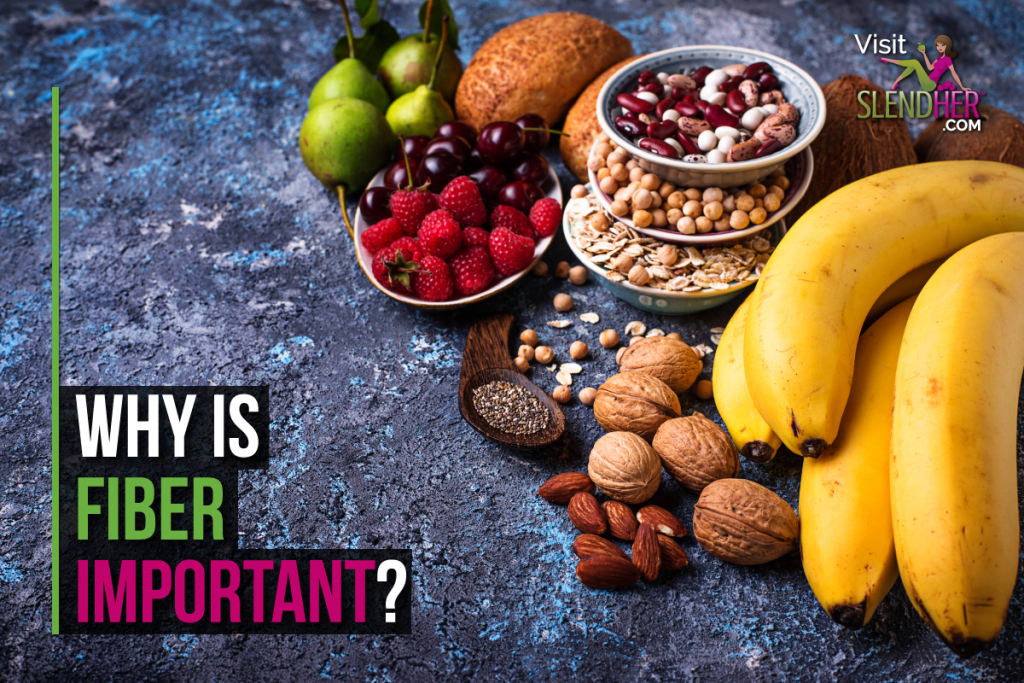 You've heard about fiber, you know it is good for you and important to eat – but why do you need to eat it every day? Do you eat it, drink it or take it as a supplement? There can be so much to take on board these days with health trends and an increasingly growing health-conscious society, so where do you start with fiber?
This article will dive into a few questions about why fiber is important to help you gain a better understanding of this healthy nutrient that can do so much for a healthy body.
What is Fiber and Why Do We Need It?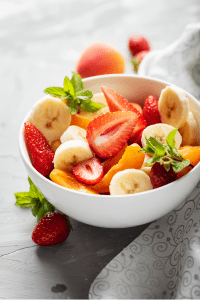 The fiber that is mentioned in connection to fiid is dietary fiber. It is also known as roughage or bulk and is a component of plant-based foods. This type of fiber is a carbohydrate but it cannot be broken down into digestible sugar molecules therefore when it passes the intestinal tract it stays relatively intact.
We need fiber as it is essential for a healthy gut. It can either prevent or relieve constipation, helps to move waste through the body for elimination, and it encourages healthy bacteria in the gut. Fiber can help to reduce the risk of diabetes as it can help slow done the body's absorption of sugar which can help blood sugar spikes after meals.
Fiber is mostly found in wholesome plant foods such as fruits, vegetables, grains, and legumes. There are two types of fiber – soluble and insoluble – and both play an important role in a healthy body. Soluble fiber absorbs water which forms a gel-like substance in the digestive system. Insoluble fiber does not dissolve in water and adds bulk to the stool.
Which Type of Fiber is Best?
Both types of fiber play an essential role in health. Soluble fiber helps to slow digestion and insoluble fiber helps to add bulk to the stool and help food pass quickly through the stomach and intestines. With these two fibers combined in a healthy diet, they will help the body to digest and eliminate waste easily. This helps in preventing constipation, bloating and gas.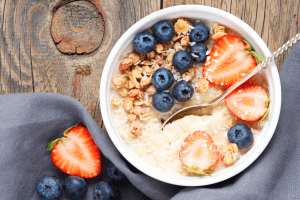 There is not one fiber better than the other, instead, focus on adding both types of fiber into your diet for a healthy wholesome diet.
What are the Symptoms of Too Little Fiber in Your Diet?
When it comes to eating enough fiber in your diet it is important to ensure you have an adequate amount to avoid certain symptoms, such as:
Constipation
Blood sugar fluctuaions
Weight gain
Tiredness
Not satiated after meals
A feeling of hunger even if you are eating enough calories
What are the Symptoms of Too Much Fiber?
Can there be too much of a good thing? In the case of fiber, potentially yes. Depending on the foods you are eating and the amount of fiber you are getting, you could experience the following symptoms:
Bloating
Constipation
Gas
Abdominal Pain
Diarrhea or loose stools
Temporary weight gain due to constipation
The best way to relieve symptoms of too much fiber is to drink plenty of water, avoid high fiber foods, do not take fiber supplements, eat a simple bland diet for a short period of time, remove any foods with insulin added and go for daily walks.
What Foods Have a Lot of Fiber?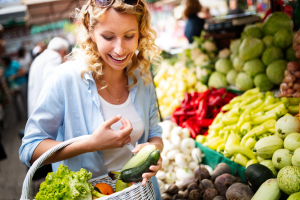 It is best to focus on eating fiber from food and not supplements. Wholesome foods have nutrients with an abundance of vitamins and minerals, as opposed to a supplement which is just fiber.
Soluble Fiber – Fruit, vegetables, nuts, seeds, oats, beans
Insoluble Fiber – Fruits, vegetables, nuts, whole grain foods
Plant foods are filled with fiber and will help to create a balanced diet to keep you to feeling satiated, satisfied, and energetic, and well as helping with weight management and regulating blood sugar. Focus on adding a variety of fruits, vegetables, nuts, seeds, oats, whole grains, beans and legumes to enjoy a healthy dose of fiber and other nutrients for a balanced diet and healthy body.
For food inspiration check out these articles: