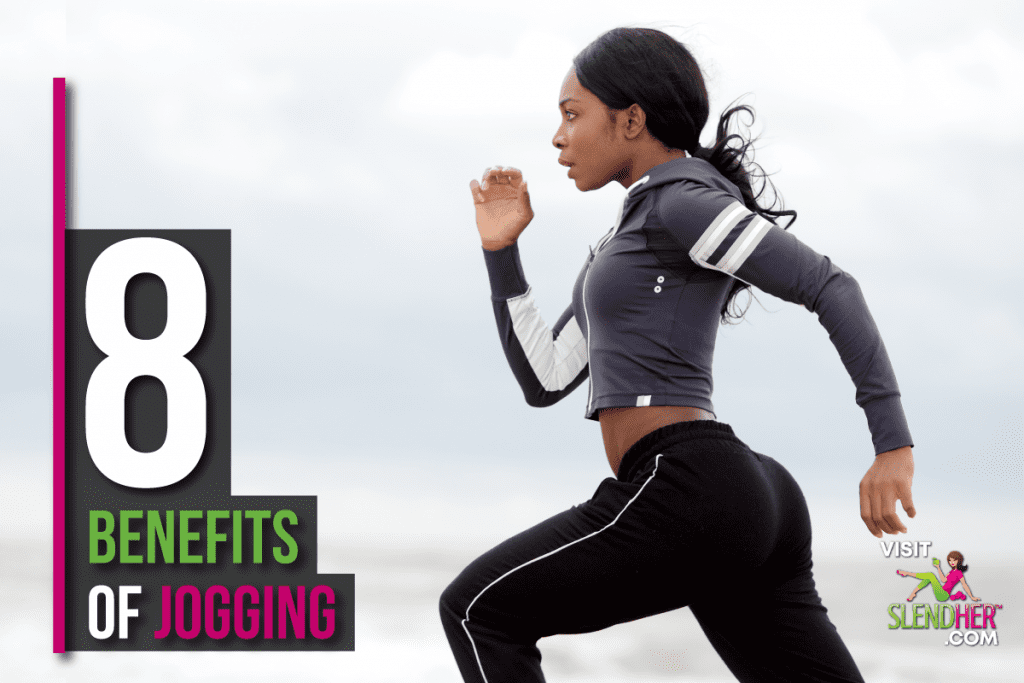 Sometimes it can be a good idea to slow down, even with exercise, to reap the rewards. It might sound counterintuitive to slow down for improved health and fitness, but there are many benefits to taking a different pace such as jogging rather than running.
What is the Difference Between Jogging and Running?
This is a bit of a battle of the words, it's almost like asking what's the difference between walking and hiking – aren't they the same thing? It depends on who you ask about the difference between jogging and running. It depends on the individual's fitness levels and desired pace for the day. The main difference between jogging and running is the pace.
Jogging is a much slower pace. Whether you are a beginner to running, or just want to take it slow one day, jogging is a great form of exercise regardless of fitness levels, goals, gender or age.
What Are The Advantages of Jogging?
There are many advantages to jogging, such as reducing stress levels, improving your mood or saving money! Do not be discouraged by what others refer to as jogging or running, just do you and choose what works for you. Jogging is a wonderful way to move the body whilst reducing the risk of injuries which can occur more often in running faster and longer distances.
Here are 8 benefits of jogging:
1 – Improve Cardiovascular and Respiratory Fitness
One of the key health benefits of jogging is improving cardiovascular fitness. Your heart and lungs are being worked at a higher rate as you jog which can help to boost cardio and respiratory health. As shown in this study, running for 5 to 10 minutes a day at a slow speed (aka jogging) is associated with markedly reduced risks of death from all causes and cardiovascular disease.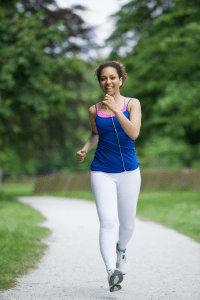 2 – Boosts Mood
Jogging is great for the mood! It is a great form of exercise that helps to reduce stress and can give that feeling of being on cloud nine. Whether going for a walk, jog or run, if you've done any or all of them then you may know that feeling where it instantly uplifts you during and afterwards. If you haven't done it then get those trainers on and go for a jog to experience that high feeling. Plus, it can be simply fun going for a jog!
3 – Improves Mental Health
On top of boosting mood, jogging can improve mental health. Anxiety, stress and depression are high in our society and it's been shown many times that exercise can help to improve mental health. As early as the 1900s researchers had been looking into the link between exercise and mood:
Involvement in structured exercise has shown promise in alleviating symptoms of clinical depression. Since the early 1900s, researchers have been interested in the association between exercise and depression. Early case studies concluded that, at least for some, moderate-intensity exercise should be beneficial for depression and result in a happier mood. – PubMed
4 – Indoors and Outdoors
The bonus of jogging is it can be done indoors and outdoors. Of course for it to be indoors you either need a treadmill at home or access to a gym with a treadmill, but if you don't have access to a treadmill or you like the variety of both, then you can enjoy jogging outside too. This helps to challenge the body as running on a treadmill to the outdoors feels very different on the feet and legs, it affects posture differently and the pace of the jog.
5 – Helps to Maintain a Healthy Weight and Body Shape
Many forms of exercise are great for maintaining a healthy weight and body shape, but one of the key benefits of jogging is it is simple. It is a simple form of exercise that most people can do and therefore most people can stick to it for the long term to help transform their health and body. It does not require equipment, a gym membership, a specific skill or outfit. All you need are trainers and comfortable clothes and off you go!
6 – Saves Money
Jogging is fantastic for saving money, you don't need to buy equipment or a gym membership. Yes, you can buy a treadmill for the home or go to a gym to use a treadmill, or join a running club, but you don't need to do any of that to get into jogging. If you don't already have it, you will need to buy trainers and comfortable clothing, aside from that it doesn't require any regular investment.
7 – Accessible (Almost) Anywhere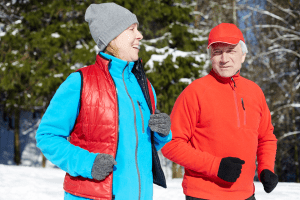 Going on holiday? Moving home? Visiting family? Work trip? You can take jogging anywhere you go! If you are on holiday or visiting family or friends, you can easily go for a jog in the local area. You don't need to pack up weights in the car or fill the suitcase with resistance bands and gymnastic rings, just throw your trainers in the bag and you can continue to enjoy your jogging routine anywhere you go.
8 – Beginner to Advanced Fitness Levels
Jogging is fantastic for any fitness level. If you're a beginner to running, it is a great way to introduce your mind and body into that movement. If you are an intermediate or advanced runner, it is a great way to add variety to your regular pace. Mixing up paces is a great way to avoid injury, reduce stress in the body, and learn to slow down amongst the chaos of this fast-paced life.
Check out these article for inspiration: