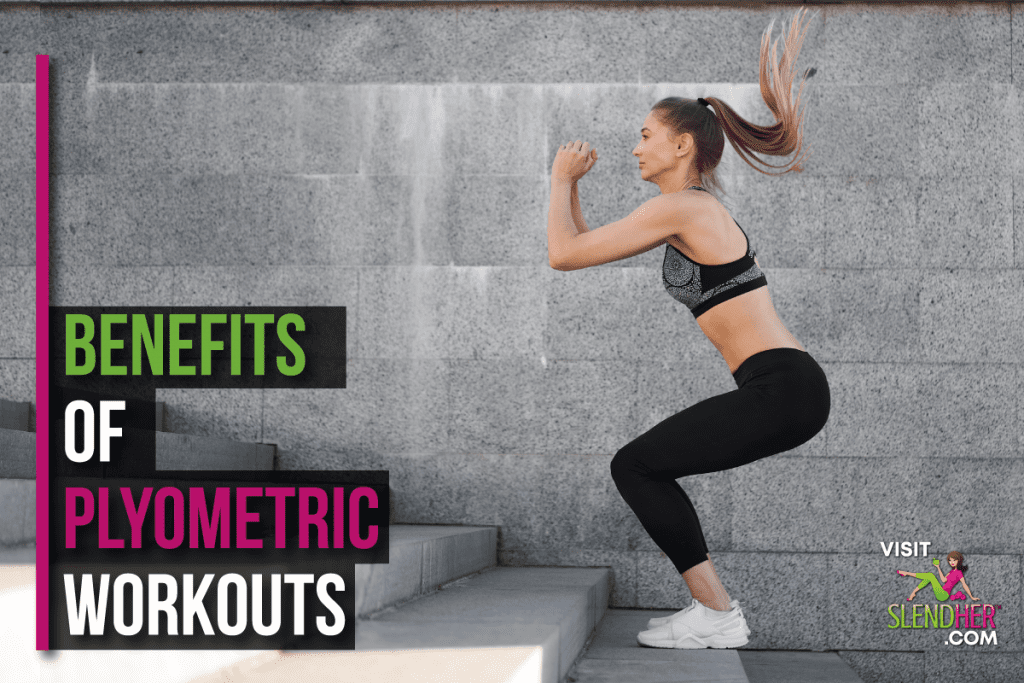 Whether you're just beginning your health and fitness journey or you're looking for a way to shake up your workouts, you might benefit from incorporating plyometrics into your exercise routine. It is important to start slowly and utilize the proper form to prevent injuries, but with a cautious approach, plyometrics can be a fun and beneficial workout!
What Is Plyometrics?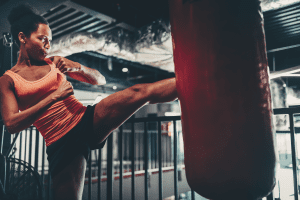 Plyometrics are a type of exercise that uses explosive movements, such as jumping, throwing, running, and kicking. These movements are used to build power and strength. Athletes have used plyometrics for years to build and maintain fitness. However, in recent years, plyometrics has increased in popularity with fitness enthusiasts everywhere with good reason – there are many benefits to plyometric workouts!
Plyometrics Benefits
The benefits of plyometric movements extend beyond competitive athletes to anyone who wants to get in shape and maintain fitness. These benefits include:
Plyometric exercises can help prevent injuries caused by running

Injury Prevention – Plyometrics has been proven to help prevent common injuries, specifically in recreational runners. This benefit can extend to anyone who wants to stay healthy and improve overall fitness. Plyometric movements strengthen muscles, which in turn protects them from injury.


Stronger Bones – Weight-bearing exercises don't only strengthen your muscles, but your bones as well. When you consistently perform weight-bearing exercises, like plyometrics, you are promoting bone formation and increasing bone density. This is especially important for women who are susceptible to osteoporosis as they age.

Increased Power and Agility – While this may seem like a more important benefit for competitive athletes, increased power can benefit everyone. An increase in power can help you become stronger, jump higher, run faster, throw harder, and improve overall speed and agility. Even recreational athletes and exercise enthusiasts can enjoy the benefits of increased power. Furthermore, the improved agility that comes with challenging your body with plyometrics can help you prevent injuries from common daily movements like stepping off an uneven surface or walking your dog.


If time is an issue, plyometric exercises lets you burn calories fast

Increased Speed – If you enjoy running, biking, swimming, or any other sport that requires endurance and speed, then you will enjoy this specific benefit of plyometrics. Regular bouts of plyometric increase the speed with which fast-twitch muscles contract, helping you to go faster when you are performing the athletic activity of your choice.


Burn More Calories –

Even in a short period, you can burn a lot of calories with a plyometric workout. The enhanced calorie burn can even continue after the workout is over because your resting metabolic rate increases over time. Consistently working out makes your body more effective at calorie burning.
Is Plyometrics Right for You?
Plyometrics is a great way to enhance your exercise routine. However, there are a few things you should be aware of before trying plyometrics. If you have arthritis or joint problems, plyometrics might be too intense. Those with a history of heart disease, diabetes, or high blood pressure should check with their doctor to make sure a plyometric routine is appropriate. Finally, pregnant women may want to avoid plyometrics as the additional strain on their joints might cause injuries.
Plyometrics can be incorporated into most other fitness regimens. The key is to start slowly and not push too hard at the start. Fitness gains take time and plyometrics is no different. 
How to Incorporate Plyometrics into Your Workout Routine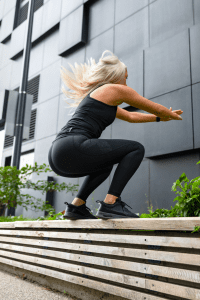 If it sounds like plyometrics is right for you, there are some great ways to work them slowly into your workout routine. First, you should think about where they might fit and what you want to gain from trying plyometrics. A few simple exercises to get started with might include:
Basic Jumps –

To start, try jumps without any equipment. Stand on a soft surface, such as the grass in your yard. Jump by bending your knees in a squat position and exploding upwards. Land softly to protect your knees. As you progress, you can begin incorporating different kinds of jumps.

Plank Jumping Jacks –

From a basic plank position, jump your feet out and then back into the starting position. Make sure you land softly on your toes. 

Skaters –

Starting with your feet about shoulder width apart, lower to a squat position. Shift your weight to your right leg and bring your left leg behind the right. Carefully press your right foot into the grass and jump sideways to the left. You should land gently on your left leg before crossing your right leg behind the left. Repeat the same movement, pushing off with the left side this time.
Final Thoughts
Plyometrics can be a great way to shake up your routine and build a stronger body. As with any exercise program, you should discuss incorporating plyometrics with your doctor if you have any potential health risks that may be aggravated by plyometric movements. Remember to start slowly and build up your routine gradually to avoid injury and reap the benefits of plyometric training!