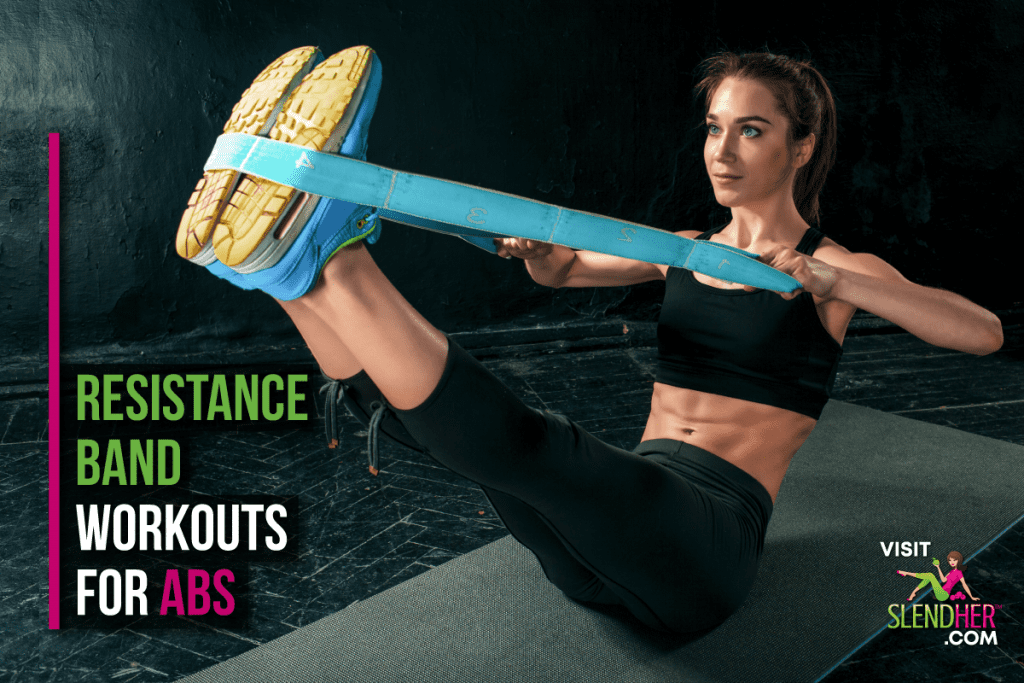 You can strengthen your core and build strong abs with resistance bands.  The key is knowing how to use bands the right way without just pulling them apart and hoping to build some muscles.
One of the best benefits of using resistance bands is having just one piece of equipment. This one piece of equipment is cheap, not heavy to pick up and can fit in a bag making it easy to travel. Going on holiday? Pack a resistance band. Going to see family and still want to workout? Pack a resistance band.  This money savvy fitness equipment that can do more than just exercise for the abs – it can work the whole body too!
Can Resistance Bands Build Abs?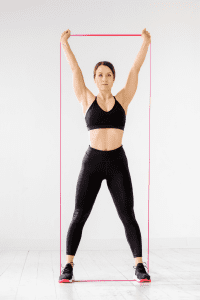 Resistance bands can build strong abdominal muscles. It is important to understand the terminology when questioning if an exercise or piece of equipment can build abs. Do you want a visible 6 pack? Do you want a strong core? Do you want good posture? Get clear on your goal and your own definition of building abs.
If you desire a flat stomach with a strong core then focusing on healthy food that digests well and gives enough energy for daily life and exercise is the starting point. Then focus on exercise to help keep the body at a healthy body weight and fat percentage. Then the final part is to add on exercises that can help target the ab area for a strong core.
If you desire visible 6 pack abs, then it is worth questioning why? Often, this can be very unhealthy for a woman's body to be so lean, we generally thrive with an adequate level of body fat around the stomach and hips. Focus on health first, eat a well-balanced diet, move the body daily and add in extra ab work if desired.
To build a strong core with resistance bands the key is to focus on the movement and the muscles being under tension. Forget speed and trying to get through the repetitions as fast as possible, instead focus on contracting the stomach muscles and being aware of those muscles doing work, ie. the work is moving the muscles slowly. It is not a race to complete the ab workout, rather it is an opportunity to squeeze those muscles and get them working hard.
A great benefit of building a strong core is helping posture to improve. Posture is essential for everyday life no matter your activity levels, and one of the best ways to have good posture is to focus on the core muscles – stomach and back muscles. By adding core exercises to your regular routine, it can help to strengthen the muscles and help to elongate the back which has a positive impact on posture.
Can You Get Ripped with Just Resistance Bands?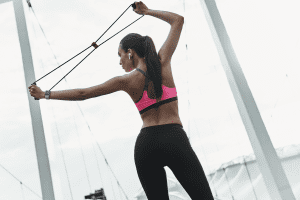 If you are looking to get ripped with just resistance bands then you may not like this answer. In theory yes you can get ripped with resistance bands, but just with this method is going to require a very committed dedicated exercise programme and even that does not guarantee the desired result. To get ripped, the focus needs to be on nutrition first, ensuring enough nutritious and calorie-dense foods are eaten daily to give the body plenty of nutrients and energy to perform. Keeping the body at a healthy weight and body fat composition is important for health first and foremost.
Get clear on what the term ripped means for you. Does it mean feeling good in your body? Having a flat stomach without visible ab muscles? Is it visible ab muscles?
Resistance bands can help in building strong abdominal muscles. Through consistent exercises and the right tension when performing the movements, using resistance bands can be a great asset to your workout.
7 Resistance Band Exercises for Abs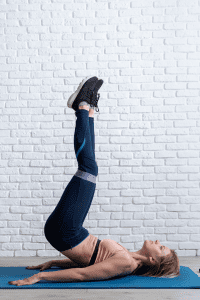 Adding resistance band exercises to a workout can be super fun and beneficial to the body. They are perfect for fuss-free simple fitness equipment with great impact for building strength to the body. Here are 7 resistance band exercises to help build a strong core (aka strong abs!):
Resistance Band Workouts for Abs
Here are a few resistance band workouts for abs using some of the exercises above:
Workout 1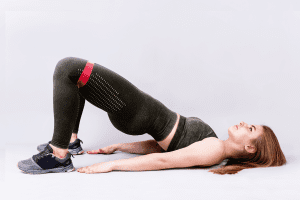 Perform each exercise for 40 seconds, then 20 seconds rest. Do 2 to 3 rounds.
Deadlift
Russian twist
Plank
Bridge thrust
Seated row
Workout 2
Perform each exercise for 20 seconds, then 10 seconds rest. Do 5 to 10 rounds.
Plank
Russian twist
Workout 3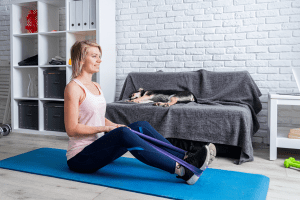 Perform each exercise for 1 minute, then 30 seconds rest. Do 2 to 4 rounds.
Deadlift
Woodchopper
Jog
Workout 4
Perform 12 reps of each exercise. Do 3 to 5 rounds.
Russian twist
Lying split leg raises
Bridge thrust
Seated row
Check out these articles for workout inspiration:
What is your favourite exercise using a resistance band?