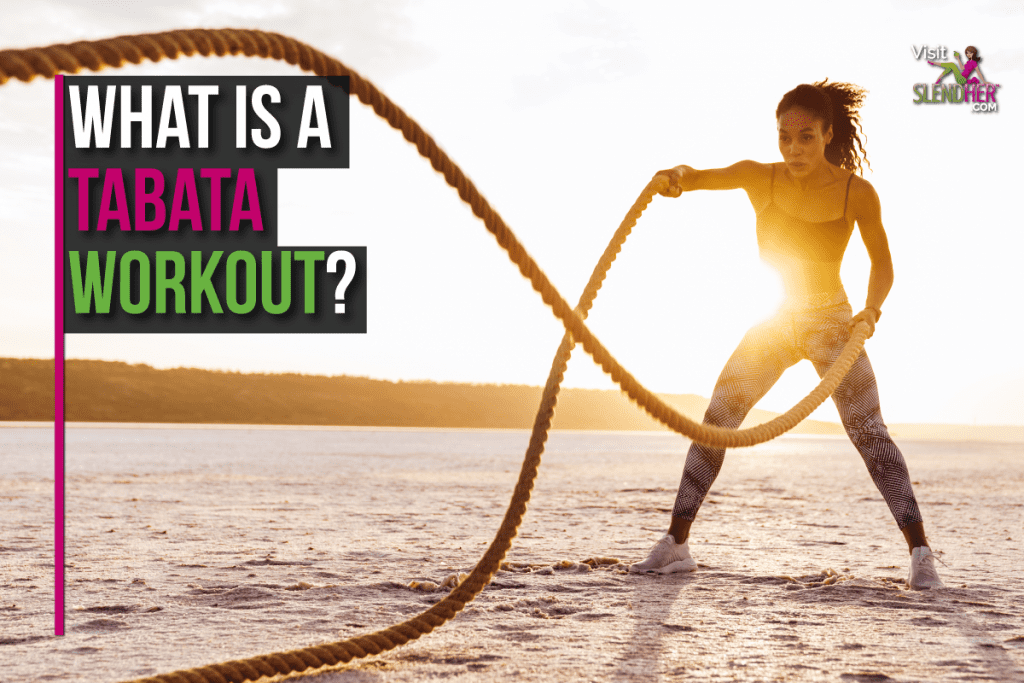 You have most likely heard about interval training, and maybe know that it is an effective way to boost fitness and lose body fat, but do you know much about the Tabata workout?
Tabata is named after Dr. Izumi Tabata, who did a study into the effects of HIIT (high-intensity interval training) compared to steady-state training on aerobic and anaerobic fitness. His objective was to see if athletes would benefit from a 20 second exercise/10 second rest session repeated eight times. Dr. Tabata took two groups of athletes and monitored them for six weeks in an exercise programme. One group did one hour of moderate-intensity exercise five times a week, and the other group did four high-intensity Tabata style training workouts.
At the end of the study, both groups saw a rise in their VO2 max, but the Tabata group improved its aerobic and anaerobic fitness levels. From this day forward, Tabata style workouts have become a popular and effective short training sessions to help everybody, and not just athletes in training.
What is a Tabata Workout Routine?
In its simplest form, a Tabata workout is a 4-minute workout that includes 20 seconds of very high intensity followed by 10 seconds of rest. This cycle is repeated 8 times for a total of 4 minutes. It is a very short intense workout that produces phenomenal fitness results, and lots of fun!
Even though it was originally created for athletes to enhance athletic performance, the Tabata workout has become mainstream where many people can do it at the gym or home and fit in an effective fitness workout.
The Tabata workout is not suited for most beginners as it is very important for the person performing the workout to understand the difference between maximum intensity and general fitness performance. The 20-second bursts of exercise need to be an all-out fitness explosion without the worry of injury from lack of understanding the movement or weak body movement.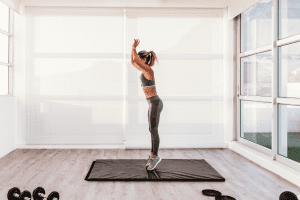 Example Tabata Workouts
It is a simple workout that requires minimal to no equipment.
Pick one movement from below and perform it 8 times with 20 seconds of high intensity and 10 seconds of rest:
Outdoor sprints
Treadmill sprints
Stationary bike
Burpees
Push ups
Bodyweight squats
Squat jumps
Another way to perform it is to mix up the movements.
Bodyweight squats
Push ups
Skipping rope
Burpees
Do 20
 seconds of squats, then 10 seconds rest. Do 20 seconds of push-ups, then 10 seconds rest. Do 20 seconds skipping rope, then 10 seconds rest. Do 20 seconds burpees, then 10 seconds rest. Repeat this cycle 2 times to get a 4-minute workout.
Be sure to add a warm-up and cool down on any of the above options for a Tabata workout.
What is the Difference between Tabata and HIIT?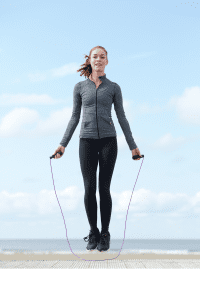 Is there a difference between a Tabata workout and a HIIT workout? Are they just the same thing? To keep it simple: Tabata is a form of HIIT training, and HIIT training is a form of interval training.
Interval training is a type of training that involves low to high-intensity workouts, including bursts of rest and recovery. HIIT (high-intensity interval training) is a form of interval training where one performs a short burst of high intensity followed by a short low-intensity recovery movement until too exhausted to continue.
The biggest difference between other types of interval training and HIIT is that interval training involves low to moderate intensities, whereas HIIT involves maximum intensity to exhaustion. This is where Tabata comes in to play. Tabata is a form of HIIT with its mega intensity of 8 round intervals. Even though it seems like it wouldn't break a sweat with only 4 minutes of exercise, when it is done properly it will yield the most sweat dripping results. Compared to most HIIT workouts, Tabata is different in that the work and rest periods are much shorter pushing the limit of your heart rate.
If you fancy a short workout with maximum results, then give a Tabata workout a go!
Check out these workouts for inspiration: