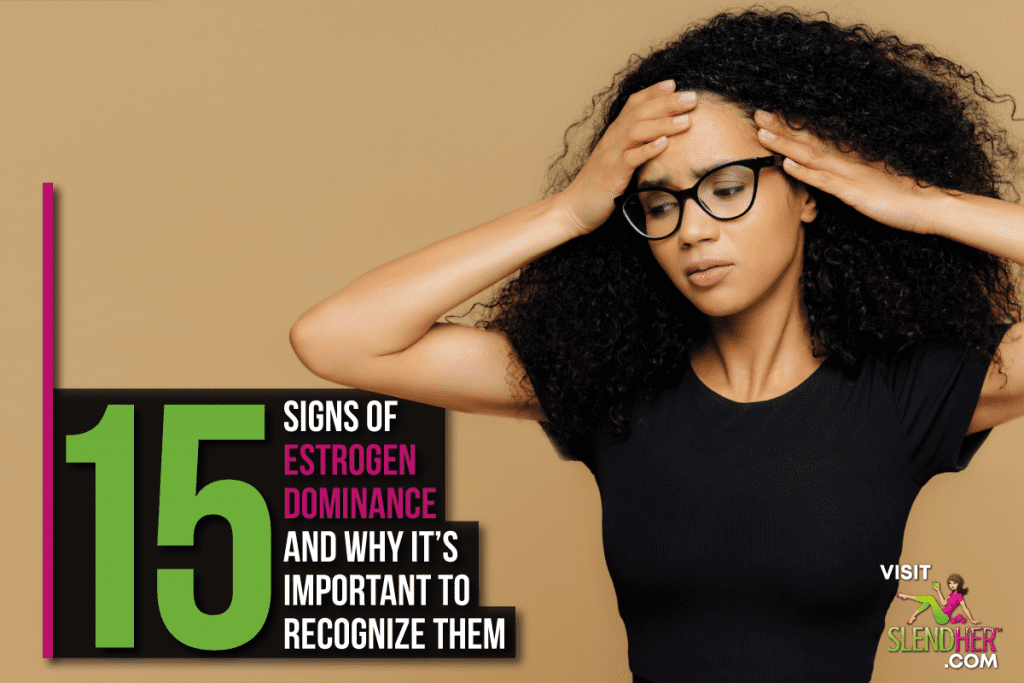 So, you've been weepy and irritable and puffy and gaining weight faster than you can even say the words "chocolate truffle?" Undoubtedly, these symptoms are upsetting. You may think they're simply part of being a woman. But you might want to think again because you could have a rather common hormonal imbalance known as estrogen dominance. And, though frustrating, it's a highly treatable condition.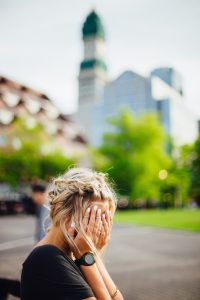 What is Estrogen Dominance?
Before we talk about estrogen dominance, we need a clear picture of the hormone estrogen and its many functions.
Estrogen is the primary hormone responsible for building and sustaining the female reproductive system and female characteristics. But it also helps regulate many other systems in the body, including cognitive function, cardiovascular health, and bone density. Its levels naturally vary during different phases of our menstrual cycles and in various stages of our lives.
Yet sometimes estrogen levels fluctuate to a point that just isn't natural and is way too high. And when this happens, we have what's known as estrogen dominance. With this condition, our bodies can't function properly. So, we don't feel all that great.
Causes of estrogen dominance include stress, environmental toxins, excess body fat, and nutrient-deficient diets.
As mentioned earlier, we too often believe that certain symptoms we experience are simply an unfortunate part of being a woman – or maybe a woman who's getting a little older. Sometimes we're grouchy or moody or anxious, and we chalk it up to that oh-so-common and inevitable thing known as premenstrual syndrome – PMS. Then on occasion, we gain a little (or even a lot) of weight that we just can't seem to shed, regardless of how much we diet and exercise. But then we tell ourselves that's a natural part of aging.
In truth, however, these symptoms could result from the hormone imbalance known as estrogen dominance. Sometimes these symptoms are moderate and other times severe. Either way, it's important to discuss them with your healthcare provider.
The most common signs of estrogen dominance include:
weight gain, especially around the waist and hips
headaches
irritability
depression
PMS
little to no interest in sex
irregular or abnormal periods, sometimes characterized by heavy bleeding
water retention and bloating
hair loss
sore and tender breasts
cystic breasts
icy cold hands and feet
brain fog and memory issues
fatigue
insomnia and/or waking in the middle of the night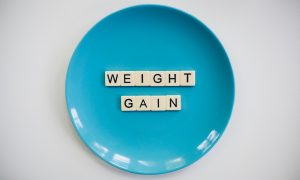 No doubt, none of these symptoms are a walk in the park. But even more troubling is the fact that estrogen dominance has been linked to autoimmune disease, certain cancers, infertility, and accelerated aging.
How to Treat Estrogen Dominance
Above all, consult with your health care provider to discuss your symptoms of estrogen dominance. It's important to get their input on treating those symptoms and to rule out any other conditions that you might have.
If diagnosed with estrogen dominance, your treatment plan may include:
Learning ways to minimize and manage stress.
Using supplements to reduce deficiencies in calcium, copper, magnesium, potassium, and/or zinc.
Limiting intake of saturated fats and processed foods.
Eating more protein – as much as 20% to 25% of your daily caloric intake.
Quitting sugar.
Drinking more water.
Exercising for at least 30 minutes per day.
Getting more sleep.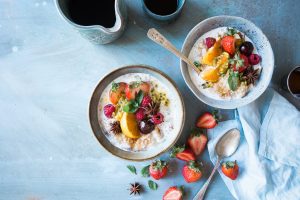 To Sum It Up
So again, don't simply attribute your uncomfortable and bothersome symptoms to the simple fact that you're a woman. Because oftentimes, there's a little more to it than that. You could have estrogen dominance. And you don't want to leave it undiagnosed and untreated because estrogen dominance can lead to serious and chronic health conditions. But when recognized and diagnosed, it's easy to treat and manage.