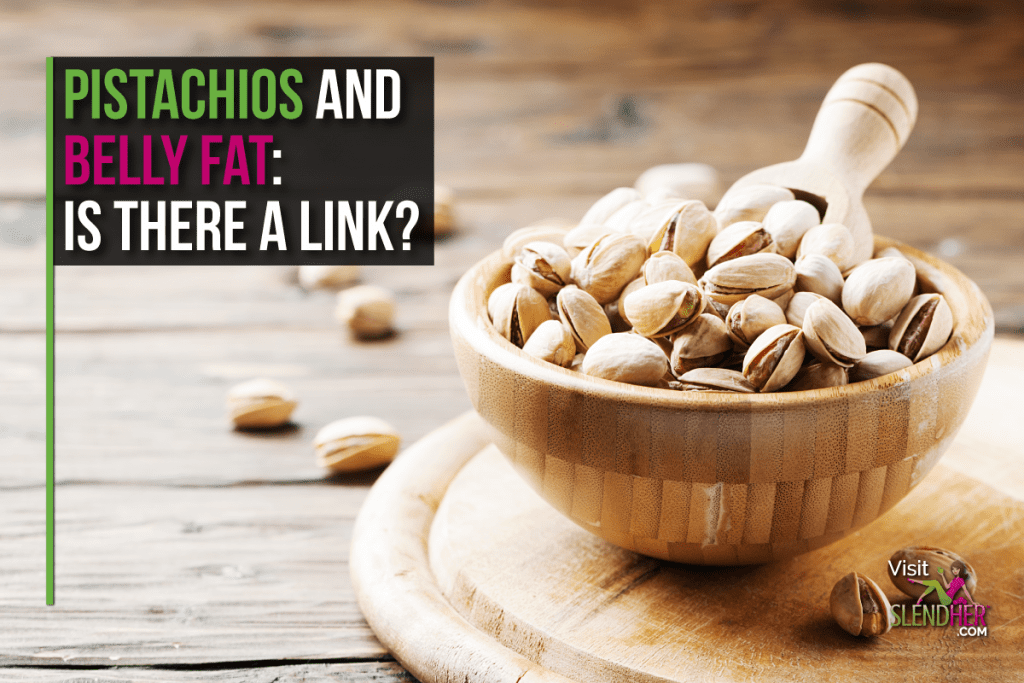 Are you going nuts for nuts? Are you worried that you are eating too many nuts and gaining belly fat? You might be concerned about the high calories and fats in nuts. Have no fear, eating nuts can actually be good for reducing belly fat. We are going to dive into pistachios in this article to understand the link between these nuts and belly fat.
Research shows that humans have known about pistachios since 6000 BC, and they have been incorporated into the diet of various cultures ever since the discovery of this nut. Pistachios are nutrient-dense nuts with a healthy nutritional profile that contains fibre, unsaturated fatty acids and antioxidant compounds. Check out this study to understand the background of pistachios.
Are Pistachios Good or Bad for Belly Fat?
As discussed in this article 'Are Nuts Fattening', a key point to takeaway is – nuts can be part of a healthy daily diet, the important part to remember is to not eat too much food beyond what your body needs. It would be very difficult to pinpoint if nuts were fattening to your body unless you only ate nuts and ate too many calories for your body's needs.
Pistachios are packed full of nutrients, fibre and protein which have incredible health benefits for the body. A healthy active body will not gain lots of belly fat and it would seem ludicrous to suggest that pistachios could cause belly fat when eating the right amount of food for your body's needs. As stated above, the only way pistachios could cause belly fat is if you are eating too many calories per day, and not many people would choose to just eat pistachios each day as their only source of food. It would be difficult to pinpoint if pistachios were causing excess belly fat when eating other foods daily.
Pistachios can play an important role in improving such metabolic conditions as overweight, type 2 diabetes mellitus (T2DM), or metabolic syndrome. —-– Because nuts are energy-dense foods with a high fat content, one of the main concerns regarding the regular consumption of nuts in a worldwide pandemic of overweight and obesity is that nuts are believed to be fattening. To date, however, epidemiological studies have failed to find any association between nut or pistachio consumption and either weight gain or an increased risk of obesity. – PubMed
Do Nuts Cause Weight Gain?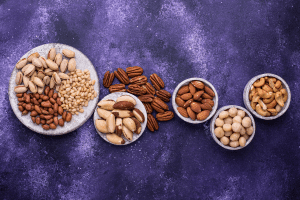 Regularly eating nuts, including pistachios, can help reduce the risk of weight gain, therefore help to reduce belly fat and maintain a healthy body composition. A study was performed using a population of 8,865 adult men and women in the area surrounding the Mediterranean to see if there is a link between nut consumption and the risk of becoming overweight/obese. The study found that participants who ate nuts two to three times per week had a significantly lower risk of weight gain than those who never or almost never ate nuts. Participants with little nut consumption gained an average of 424 grams more than frequent nut eaters. The results support the recommendation of nuts consumption as an important component of a cardioprotective diet and to reduce fears of possible weight gain. Check out the study here.
Do Pistachios Have Good or Bad Fat?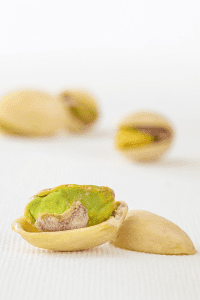 Pistachios are rich in nutrients and healthy good fats, including vitamin B6, potassium, magnesium, and high in carotenoids. This tree nut is an excellent source of protein, antioxidants and fibre. The myth that pistachios will make you fat, is just that, a myth. Pistachios are packed with healthy monounsaturated and polyunsaturated fat which are great for good health. The phytosterols which is a plant compound found in the monounsaturated fatty acids can help lower cholesterol. They also contain lutein, beta-carotene and tocopherols which can help with inflammation. Pistachios are packed with goodness for the body!
If you are doubting the pistachio, take a look at the nutrient profile of these nuts compared to a chocolate bar and notice how the body feels after eating these nuts compared to a sugar filled snack. Take note of your energy, digestion and overall satiety. Most people, will feel a million times better from the pistachios to a chocolate bar.