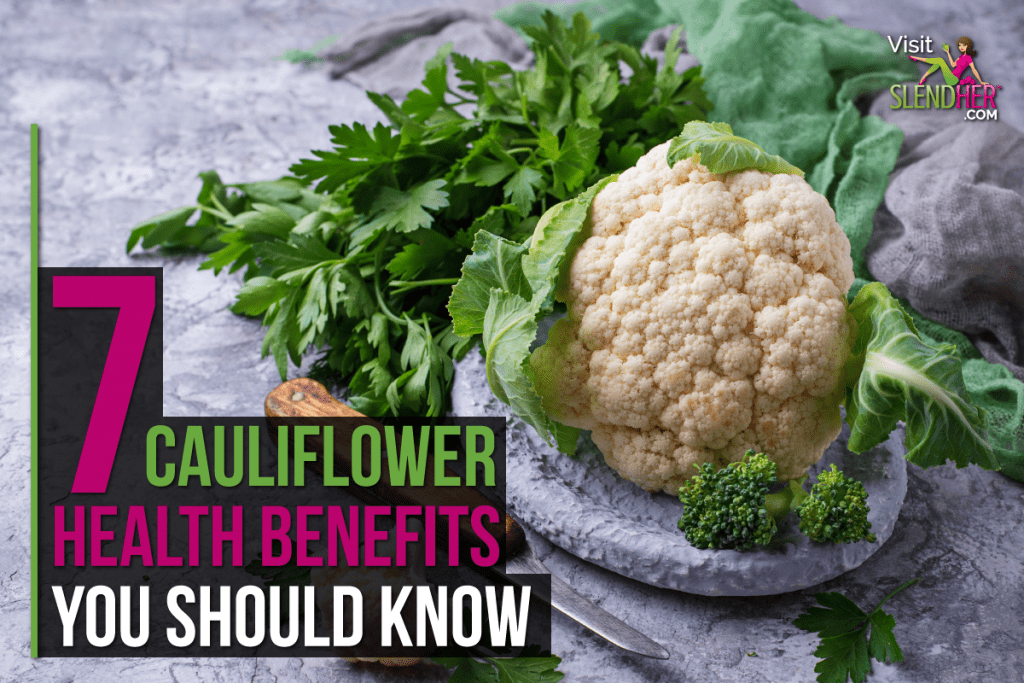 We all know vegetables are good for the body. Cauliflower often gets forgotten about in this social media era of kale, spinach and broccoli. Let's not forget the cauliflower! Cauliflower is a highly nutrient-dense vegetable with many health benefits you should know.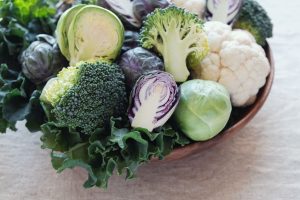 Cauliflower is from the family of vegetables known as cruciferous or brassicas. This is where the common vegetables of broccoli, cabbage and Brussel sprouts are from. However, let's focus on the less popular cauliflower which should not be disregarded due to its lack of vibrant colour. It is note-worthy vegetable to be added to your dinner plate!
7 Health Benefits You Should Know
1. Nutrient Dense
Cauliflower has an incredible nutrient profile. It has a high dose of vitamin C, so don't think you just need to eat citrus fruits to get plenty of vitamin C into the body to build immunity. It has a good dose of vitamin K, folate, pantothenic acid, vitamin B6, choline, fibre, omega-3 fats, manganese and biotin. The choline helps with sleep, memory and learning.
2. Antioxidants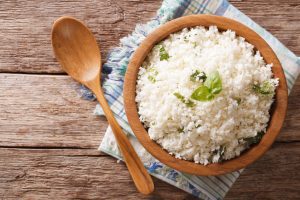 This white vegetable is high in antioxidants and is just as rich in phytonutrients as green cruciferous vegetables.  This nutrient density is shown by its glucosinolate content. Glucosinolates are phytonutrients and they can help support the body's systems, including, cardiovascular, digestive, immune, inflammatory, and detoxification systems. As shown in this study: 
Epidemiological studies suggest that brassica vegetables are protective against cancers of the lungs and alimentary tract. Cruciferous vegetables are the dietary source of glucosinolates, a large group of sulfur-containing glucosides. – PubMed
3. It Contains Protein
Cauliflower has a good amount of protein which may sound surprising. Plant wholefoods such as fruits and vegetables provide a fantastic supply of protein, you don't need to just consume it from animal products and protein powders. Protein is easily available in wholesome fresh food. Ensure you are eating enough food to satisfy and satiate your body and you will be providing your body with a good amount of protein. The body needs protein for the muscles to grow and repair, for hair and nails to grow, and is an essential macronutrient your body uses to make hormones and enzymes.
4. Aids Digestion
Cauliflower is high in fibre and water which can help the digestive system to function optimally. Eating enough fibre rich and water rich foods can help prevent constipation and ensure the body digests and eliminates properly. Maintaining a healthy digestion is important for a healthy body as the gut is known as the second brain, as this is where the body utilises all the nutrients from food to function and thrive when fed a healthy diet.
5. Weight Management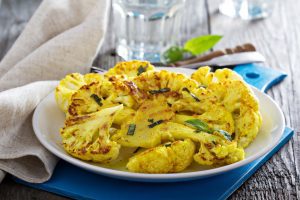 When eating a balanced healthy diet of fresh wholefoods, including vegetables, the body is in a prime state to lose excess body fat and maintain a healthy weight. Adding cauliflower to your weekly diet can help support a healthy body. The dose of fibre in cauliflower can help you to feel full and regulate blood sugar levels which are key in managing a healthy body weight.
6. Strong Bones
Cauliflower contains vitamin K, a nutrient that supports bone health. This vitamin is often well known for its help in blood clotting, however from research it is now shown to help with bone health too. Vitamin K works with calcium to build strong bones.
There is a consistent line of evidence in human epidemiologic and intervention studies that clearly demonstrates that vitamin K can improve bone health. – PubMed
Last but not least…
7. Easy to Add to Your Diet
This is a top health benefit because if it's easy to add to the diet then you will benefit from all the nutrients in cauliflower. This vegetable can be eaten raw, steamed, baked, roasted, stir-fried, added to salads, made into cauliflower rice, added to soups, enjoyed as crudités for dips, and replace for the popular broccoli.