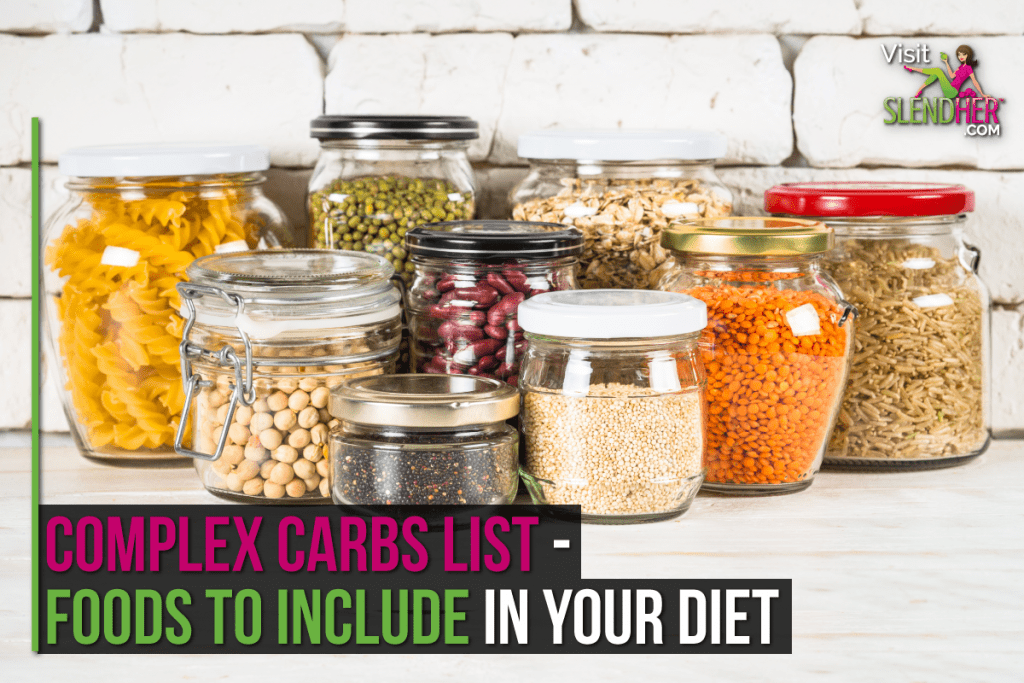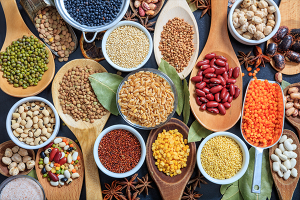 The carb debate continues after years of getting a bad rap, and that is why we will uncover the complex carbs list and foods to include in your diet.  That way you can feel confident in what you are eating and know you are providing your body healthy food.
Often, when some people hear the word "carbs" or carbohydrates they think pizza, pasta, bread, cereal and cakes. There is a misleading myth circulating the media frenzy on whether you should eat those foods or not, whether a carb is healthy, and what carbs you can eat without feeling a failure for eating another bowl of that delicious pasta!
Let's forget the carb guilt and look at carbohydrates so you can understand what foods will help you to feel good.
Simple Carbs v Complex Carbs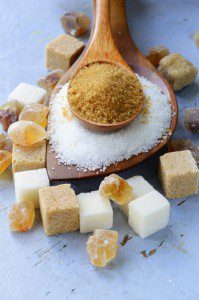 Simple carbohydrates (aka simple sugars) are broken down quickly by the body and absorbed into the body for fuel at a fast rate. They produce a spike in blood glucose, providing the body with a short source of energy. Simple carbohydrates can be great for athletes, active people and when you need a boost of energy. Examples of simple carbs include: honey, sugar, cows milk, fresh fruit, dried fruit, sugary drinks, sweets and syrups. Simple carbs do have a place in a daily healthy diet, such as fresh fruit due to the nutrition available and the natural energy for the body. However, you don't want to rely on less healthy choices such as sugar, sweets and sugary drinks as they provide minimal nutrition with very quick spikes of energy.
Complex carbohydrates have more nutrients and take longer for the body to digest. This is a huge benefit to the body as it helps you to feel full and satiated, and provides stable blood glucose levels so you don't get that sugar rush followed by the sugar crash. Complex carbohydrates are great for everyone since these carbs provide a sustained level of energy throughout the day without hitting fatigue late afternoon. Examples of complex carbs include: rice, oats, and legumes.
Both simple and complex carbs can be included in your daily diet as there are foods with excellent nutrition. Be mindful of which foods you choose from the simple carbs list and focus on more complex carbs due to the higher nutrition profile and sustainable energy from those foods.
Learn What is the Satiety Index? to help with which foods to eat!
To keep it simple, here is a breakdown of the foods in both categories.
Simple Carb Foods to Avoid
Aim to limit these foods in your diet:
Sweets
Cookies
Biscuits
Sweetened drinks
Energy drinks
Soda
Simple Carb Foods to Eat
Complex Carb Foods to Eat
Nutrient-dense foods to include in your diet:
Rice (brown, white, and wild)
Quinoa
Oats
Potatoes
Legumes (chickpeas, lentils, black beans etc)
Whole wheat bread and pasta
Quinoa pasta
Refined grains are complex carbs but do not contain the bran and germ of the grain, and they have a lower nutritional value than whole-grain wholefoods. You can still eat these foods, however, be mindful that they don't contain the same nutrition as the complex carbs listed above.
Examples of refined grains include:
white flour
white bread
white rice
refined pasta
What are the best complex carbs to eat to lose body fat?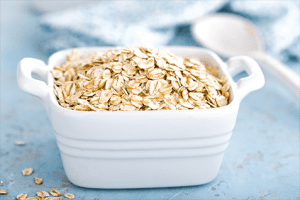 The best approach to have when looking to lose weight is to focus on creating a healthy body. When the body is functioning at its best it will be in its natural state, which means it will naturally lose the excess body fat it needs to lose and be in a shape that is natural to your body. There is never a quick fix approach to losing weight (losing body fat), the key is prioritising health and nourishing your body. On top of eating healthy food is moving your body regularly with exercise that you love.
That being said, to focus on nourishing your body with healthy food, incorporate all the foods listed in the complex carbs list and two of the categories in the simple carb foods to eat. This means fresh fruit, vegetables, rice, quinoa, oats, legumes etc. These types of foods are abundant in nutrition and will support a healthy body.
Check out 7 Tips for Cutting Out Sugar for Weight Loss to help with eating healthy!
What is the best complex carbohydrate?
There is not one best complex carbohydrate. The best complex carbohydrate is to focus on eating a variety of the wholesome complex carbs in the foods to eat list. Eating a variety of these foods, rather than just one food, will help to provide your body with plenty of nutrients to keep the body satisfied and satiated after each meal.