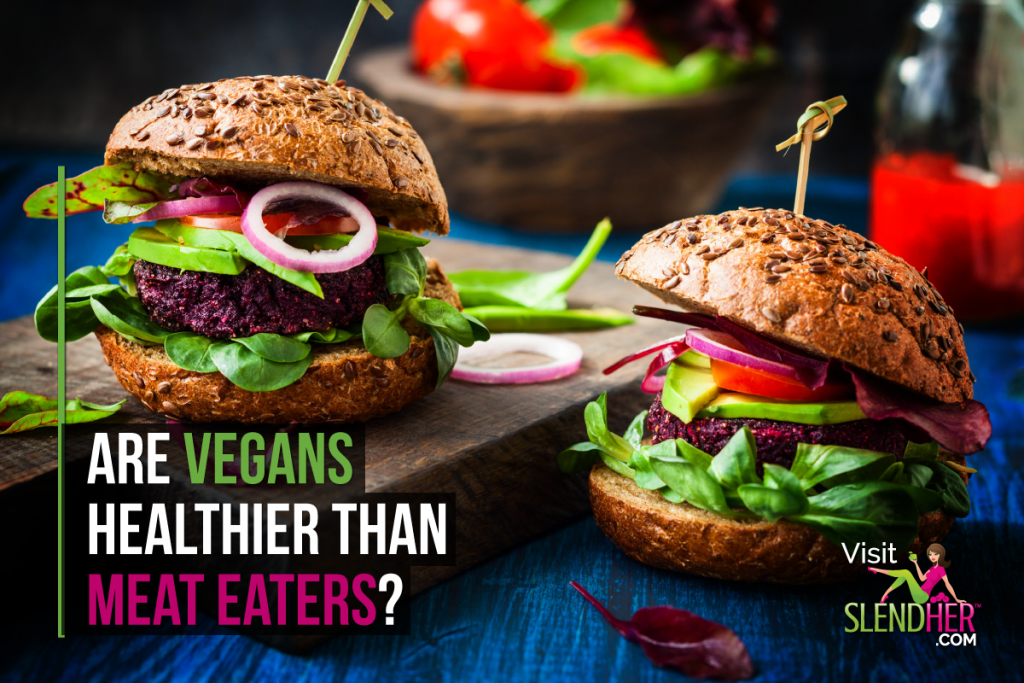 Many people choose to go vegan for moral reasons, some want to reduce their carbon footprint by eliminating animal products from their diet, and some go vegan for health reasons.
No matter what a person's reason is — whether it be because of concerns for animal welfare, worries about the environment, or general health goals — there can be many benefits of going vegan.
To help you make an informed decision, here are some pros and cons you need to know about about going vegan.
Pros of Being Vegan
Nutrient Rich
When focusing on wholefoods, it is easy to get an abundance of nutrients from the plant-based foods as they are packed with vitamins and minerals. Focusing on whole grains, legumes, seeds, nuts, fruits and vegetables will ensure your body is filled with nutrition as these foods are loaded with protein, fats, carbohydrates and micronutrients such as calcium, magnesium, iron, and vitamin C. Several studies have reported that vegan diets tend to provide more fibre, antioxidants and beneficial plant compounds. They also appear to be richer in potassium, magnesium, folate and vitamins A, C and E – check out these studies 1, 2, and 3.
More Energy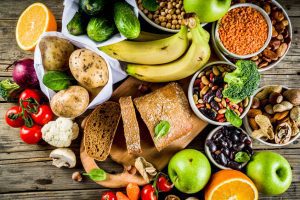 Eating a variety of plant powered foods bursting with nutrients will give the body lots of energy. Adding chia seeds to a good quality vegan protein powder, and mixing with almond milk to create a delicious protein bowl topped with banana, peanut butter, berries and cacao nibs will provide the body with energy due to the wide variety of nutrients in these foods. Eating a plain bowl of oats with berries versus a protein bowl topped with healthy fats and carbohydrates will make a huge difference in your energy.
Good Gut Health
If you focus on a wholesome balanced approach to eating vegan you can improve your digestion and have a healthy gut. Focusing on wholefoods with a mix of carbohydrates, fats and protein, and learning to listen to your stomach during and after meals, you will find a 'diet plan' that works best for your digestion. Eating too much fibre (i.e. lots of raw fruit and vegetables) might cause gut issues, whereas not eating enough fibre can cause constipation. Learning to find the happy balance of fibre and eating enough plant-based foods will support a healthy gut for optimal digestion.
Reduced Risk of Certain Cancers
According to the World Health Organization, about one-third of all cancers can be prevented by factors within your control, including diet.
Around one third of deaths from cancer are due to the 5 leading behavioral and dietary risks: high body mass index, low fruit and vegetable intake, lack of physical activity, tobacco use, and alcohol use ~ World Health Organization
Research suggests that eating at least seven portions of fresh fruits and vegetables per day may lower your risk of dying from cancer by up to 15% as shown here. Vegans generally eat considerably more fruit and vegetables than non-vegans. This may explain why a recent review of 96 studies found that vegans may benefit from a 15% lower risk of developing or dying from cancer, as shown here.
Healthy Skin
Eating an abundance of plant foods can support healthy glowing skin. Due to the variety of nutrients such as vitamin C, iron and protein in vegan wholefoods, they can help boost collagen and keep the skin hydrated which will help towards a radiant complexion. Also, when eating vegan it means cutting out dairy, and dairy is commonly known for disrupting the hormones in a human's body which can affect skin leading to breakouts of acne.
Cons of Being Vegan
Not Always Healthy
As with any approach to eating, eating vegan doesn't instantly mean you will be healthy. If only eating processed vegan food then it isn't going to be filled with nutrients. Whether you eat animal products or not, it's still important to eat a balanced diet containing a full range of nutrients. Although a vitamin or mineral deficiency is very unlikely to occur when you focus on eating a variety of wholefoods, there are some nutrients you might need to pay attention to if you want to thrive over the long term. Take vitamin B12 and vitamin D supplements to ensure your body gets enough of these vital nutrients.
Skeptical Loved Ones
A common situation when going vegan is the questions and concerns faced from loved ones. No matter how many questions you receive from your best friend, mother or partner, keep the reason in mind as to why you went vegan. Get educated, understand why you are making changes, and be the positive example of doing what feels best for your health.
Not Eating Enough
If you have been eating animal products such as meat and cheese then these foods are calorie dense which means you get filled up quicker with a smaller portion sizes. When transitioning to eating vegan it is best to focus on nutrient and calorie dense foods to ensure you are eating enough food to keep energy levels up and meeting your daily requirements for optimal health. Focus on dense wholesome foods such as quinoa, sweet potatoes, chia seeds, peanut butter, avocado, almond milk and bananas.
If you do choose to commit to eating vegan, ensure you are eating enough food for energy, good digestion, balanced moods, good sleep, and being satiated from meals.