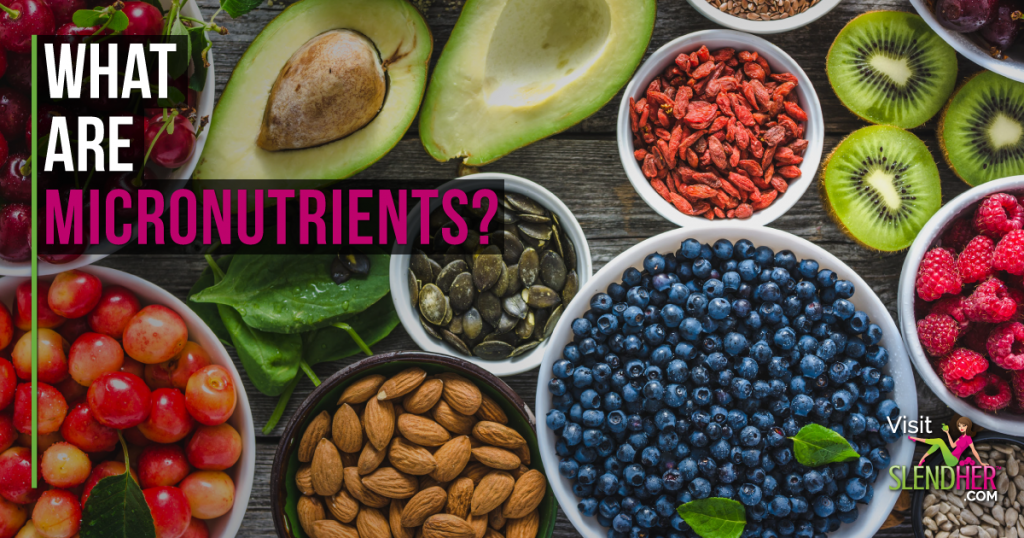 You've likely heard the word "macros" which refers to macronutrients – carbs, protein and fats – and these are essential for the body to thrive. In the fitness industry it is easy to get caught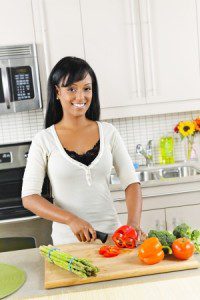 up in focusing on the macros of the food being eaten, and ignore the micros (micronutrients). Micronutrients are one of the major groups of nutrients your body needs, which includes vitamins and minerals. It is important to eat them all to ensure the body is getting an abundance of nutrients to perform at its best everyday. 
What Are Micronutrients?
Micronutrients are essentials nutrients needed in small quantities. Micronutrients include minerals such as selenium, sodium, iodine, copper and zinc; and vitamins such as vitamin A, B, C, D, E and K. Since our body is not able to produce all vitamins and minerals, we need to obtain them from nutrient-rich foods we eat.
To maintain your brain, muscle, bone, nerves, skin, blood circulation, and immune system, your body requires a steady supply of many different raw materials—both macronutrients and micronutrients. You need large amounts of macronutrients—proteins, fats, and carbohydrates. And while you only need a small number of micronutrients—vitamins and minerals—failing to get even those small quantities virtually guarantees disease. – Harvard Health Publishing
What Do Micronutrients Do?
Vitamins and minerals provide a wide variety of functions to the body, such as:
Energy
Creating new tissues
Maintenance of tissue function (1)
Metabolism function (2)
Protecting against free radical damage

 
Micronutrients in Women's Health and Immune function
Boost immunity with whole foods.

Symptoms of premenstrual syndrome affect the vast majority of menstruating women, and calcium supplementation significantly reduces physical and emotional symptoms… Micronutrients of particular importance for prevention of adverse pregnancy outcomes are folic acid, zinc, and iron…  Well-controlled studies consistently have shown that calcium supplementation, with or without vitamin D, significantly reduces the risk of hip fracture…  Multivitamins have been shown to enhance many aspects of immune response. – PubMed
It is vital to pay attention to the food you are eating to ensure the body is being supplied a wide variety of nutrients to maintain optimal wellbeing. As women, our hormones fluctuate a lot throughout the different phases of our lives, so to ensure we protect ourselves against illness it is important to eat a mix of fruits, vegetables, healthy fats, plant powered protein and carbohydrates. 
5 Important Micronutrients for Women
All micronutrients are important, however there are a few nutrients women often fall short on. 
Vitamin D – A nutrient important for bone health and immunity. It is difficult to find in food but can be synthezised internally from sunlight exposure. A big problem is when we don't get much exposure during winter months or living in a climate with less sunlight. During winter supplement with a vitamin D and eat vitamin-D fortified food. 
Vitamin B12 – This nutrient is involved in the brain and nervous system, the production of red blood cells, cardiovascular health and supporting energy metabolism. Supplement with vitamin B12, and eat fortified foods such as cereals and nutritional yeast. 
Iron – A very important nutrient for women, this enhances oxygen transport and supports energy production. Basically, it helps gives you energy! This nutrient is found in a lot of plant-based foods such as spinach, pak choi, lettuce, Swiss chard, parsley, lentils, chickpeas, beans, olives, pumpkin seeds, green peas, beetroot, kale, broccoli and tomatoes.
Zinc – This nutrient helps with immune function, skin health and sensory organs. Zinc can be found in spinach, asparagus, mushrooms, seeds, chickpeas,
lentils, cashews, quinoa, oats, squash, broccoli, sea vegetables and tomatoes. 
Iodine – An important nutrient mainly for thyroid hormone production. These hormones are critical for human health as they help to control energy production. Iodine can be found in sea vegetables (such as kelp and seaweed).
The body needs food, it needs nutrients, it needs an abundance of fuel, so stop restricting and depriving the body of its essential nutrition and feed yourself delicious healthy food to feel amazing.