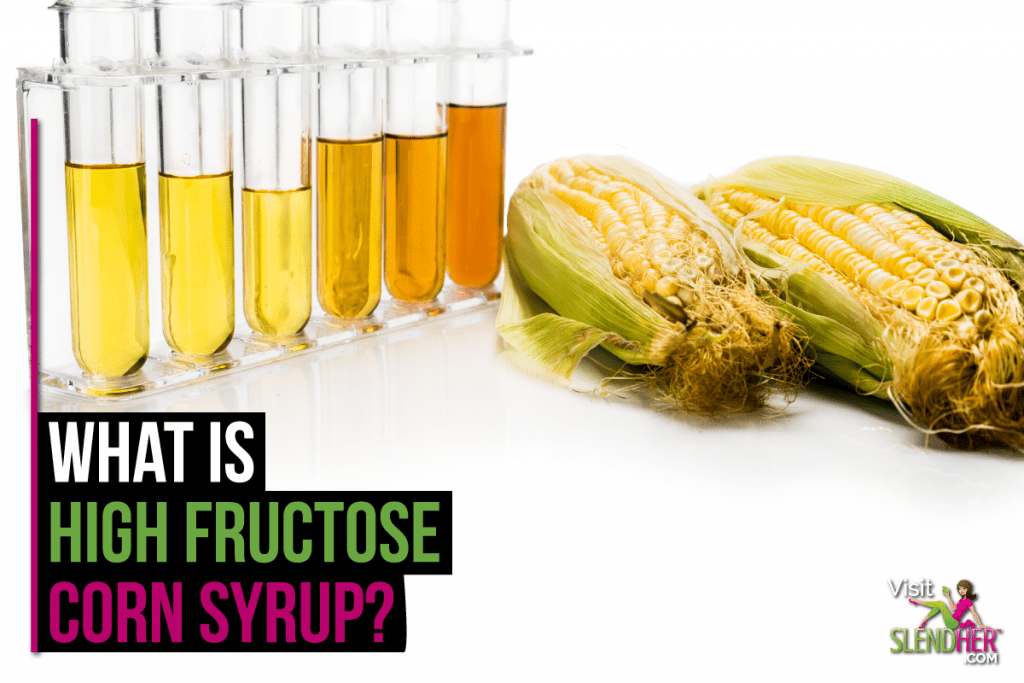 High fructose corn syrup has received a bad rap over the years, and for good reason. If you are feeling confused and uncertain about what high fructose corn syrup is and why it's so bad, then this article is for you!
What is High Fructose Corn Syrup Made of?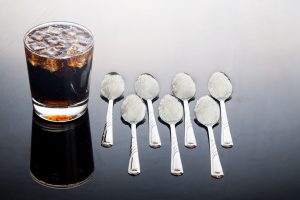 For decades, high fructose corn syrup (also known as HFCS) has been used as a sweetener in processed foods. It became a "normal" ingredient to add to these foods, however, that doesn't mean it is healthy and should be eaten. High fructose corn syrup is a sweet derivative of corn starch. 
To create HFCS, manufacturers add enzymes to corn syrup that convert some of the glucose to fructose. Fructose is the type of sugar present in fruit and is very sweet. The amount of fructose in HFCS varies, but the most common varieties contain either 42% or 55%. – Medical News Today
As a sweetener, HFCS is often compared to granulated sugar, but manufacturers prefer HFCS over sugar because it is easier to handle and more cost-effective. Manufacturers are not focused on health, but instead are more interested in what saves them money in the production of the sweetener and what will give them the greatest return for profits. 
Foods with High Fructose Corn Syrup
To help you understand what foods contain high fructose corn syrup, here are 20 foods that we all know and perhaps you have in the kitchen cupboard. The foods listed below don't always contain HFCS, this is why it is so important to check the ingredients label so you understand what is in the food you eat. 
Soda
Candy
Sweetened yoghurt
Frozen processed foods
Canned fruit
Granola bars
Breakfast cereal

 

Shop bought baked goods

 

Sauces and condiments

 

Cereal bars

 

Energy drinks

 

Jelly
Ice cream
Sweetened juices

 

Bread

 

Peanut butter

 

Crackers

 

Processed flavoured oatmeal

 

Cold cut meat
Iced tea

 
What Foods Do Not Have High Fructose Corn Syrup?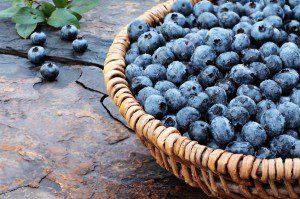 Now that you understand some foods that contain HFCS, you can focus on the foods that do not contain it, here are examples of foods high fructose corn syrup free.
Fresh fruit
Fresh vegetables
Nuts
Grains
Legumes
And some of the foods above that do contain it also have options that don't contain it, such as peanut butter, bread, cereal, juice, oatmeal and sauces.
What Cereals Do Not Have High Fructose Corn Syrup?
As cereal is a common food, a staple in the household, and one of the foods often asked about in relation to high fructose corn syrup, let's have a look at 11 cereals that do not contain HFCS. Here is an in-depth list of high fructose free cereals.
Quaker Puffed Rice
Quaker Toasted Oat Bran
Kellogg's Special K Red Berries
Kellogg's Crunchy Nut
Kellogg's Corn Flakes
Kellogg's Frosted Flakes
Kellogg's Low Fat Granola's
Bobs Red Mill Rolled Oats
Cheerios
Plain oats
Homemade oats and granola
Is High Fructose Corn Syrup Bad for You?
We all know eating too much of sugary processed foods isn't good for our health, but is it ok to eat some high fructose corn syrup in occasional foods?
First, let's take a look at sugar. Studies have shown that an excessive intake of sugar, including HFCS, can have an impact on the body.
Check out these studies and articles:
These resources point out the health problems caused by too much sugar, including obesity, diabetes and non-alcoholic fatty liver disease. 
High-fructose corn syrup is chemically similar to table sugar. Controversy exists, however, about whether the body handles high-fructose corn syrup differently than table sugar.

At this time, there's insufficient evidence to say that high-fructose corn syrup is any less healthy than other types of sweeteners.

It is known, however, that too much added sugar of all kinds — not just high-fructose corn syrup — can contribute unwanted calories that are linked to health problems, such as weight gain, type 2 diabetes, metabolic syndrome and high triglyceride levels. All of these boost your risk of heart disease. – Mayo Clinic
As HFCS is in a lot of shop-bought food it means people are getting more sugar in their diets than imagined. As stated above, there are plenty of other foods that do not contain HFCS. Here are suggestions to reduce overall sugar consumption.
How to Reduce Overall Sugar Consumption
Eat fresh fruit
Get rid of white sugar
Replace white sugar with fresh fruit, honey, maple syrup
Substitute in baking – replace white sugar with banana, dates, agave syrup and applesauce
Read labels – learn to read labels on shop-bought products
Do not drink sugar – rid sweetened drinks. Choose water, herbal tea and fresh fruit juice.

 
The best thing to do is use common sense, eat fresh wholefoods and focus on nourishing your body with what makes you feel good daily.
Check out these posts to eat healthy: